Our Services
We have been proudly offering our clients with the highest standard in automotive care.
We offer a full range of services from to specialised maintenance programs to engine rebuilding and full nut-and-bolt restorations. With an unrivalled staff of trained professionals and specialists, we are capable of custom-tailoring a project to your exact desires. Whether your vehicle needs to stand above the competition or to be ready for your next spirited Sunday drive, we are ready to meet your every need.
Mechanical Services
We understand the importance of mechanical jobs large and small. Whether you need a full engine rebuild or a basic service and oil change, our technicians have the expertise to get your classic vehicle on the road and make sure it stays there. 
Metal & Fabrication
We fabricate bumpers and trim, complete custom bodies, and everything in-between. Whether you need a replacement body section or something entirely from scratch, our Panel Shop are among the very best in the business.
Paint & Finish
The first thing anyone will notice about a car is the quality of paintwork, so we strive for nothing less than perfection and our highly skilled staff will seamlessly repair and color-match any damage or imperfections.
Upholstery
We offer interior restoration to original specification or custom upholstery crafted to your preference. We button tuft, custom make convertible tops, restore vintage fabric or leather car bodies, tool rolls, car covers, or anything else.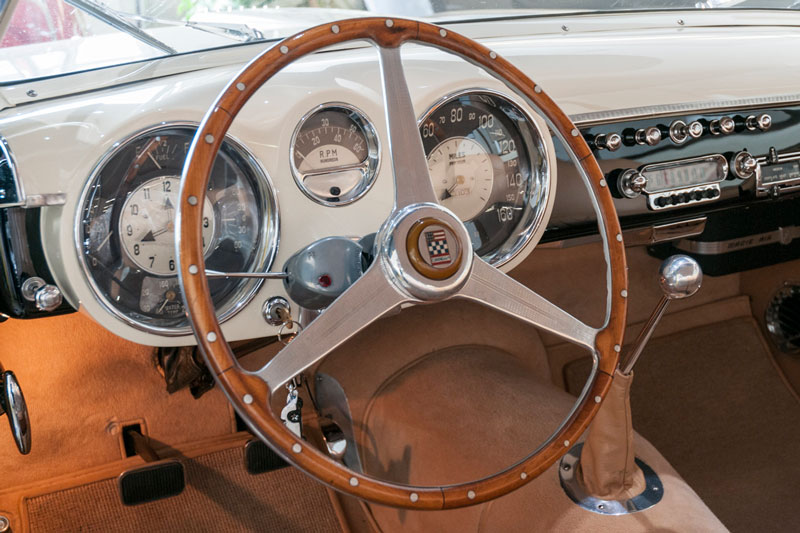 Wood & Coach Trim
We provide superior quality cabinet and veneer work to original and custom specifications. We provide structural vintage wood body frame repairs, wood refinishing and restoration. We have the skill and experience to do the job properly.
Collector Services
Service and careful, prompt attention to our customers' needs make the difference. We do all we can to take care of customer cars properly, while providing all those 'perks' that make vintage cars fun. "YES" is the operative word at Garage 12
Transportation
From a house call to event transportation, our transportation services are all you need to get your classic car or vintage racer to its destination. We offer a offers professional and stress-free door-to-door service.
Vehicle Storage
From delivery to pick up, your car will receive nothing but the best treatment we have to offer. With both long term and short term vehicle options, your vehicle is covered for everything from seasonal storage to yearly agreements.
Your Classic Car Workshop
Ready to schedule a visit? Not sure what you and your classic car needs?