The ultimate Car Restoration workshop on the Mornington Peninsula providing a Muscle Car & Classic Car Restoration & Car Rust Removal service for Melbourne, Victoria and even Australia-wide enthusiasts.
Garage12 brings a proven, award-winning, high-end car repair experience & background to the fussiest of Classic & Muscle Car enthusiasts across Melbourne, Victoria & the Mornington Peninsula.
We provide a broad range of Car Restoration & Fabrication services to owners across Melbourne, Victoria & the Mornigton Peninsula.
Our staff, enthusiasts themselves, are highly skilled & experienced with a collective 200 years' experience in the auto repair industry.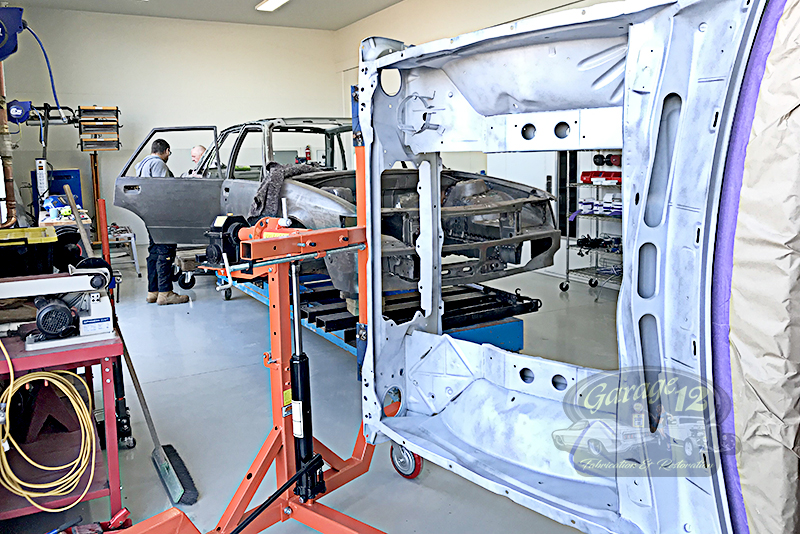 Fabrication
When it comes to Classic Car & Muscle Car restoration in Melbourne, Australia or World-Wide, many parts are no longer available. Our staff & equipment allow these parts to be fabricated from scratch!
Booth & Paint Matching
Garage12 are accredited applicators for both PPG & House of Kolor products. All come with our LIfetime Guarantees!
Our state-of-the-art computerised equipment assures accurate colour matching.
Rust Removal, Painting, Finishing
After the car rust-removal process, our spray booths work via state-of-the-art computerised equipment. These booths ensure a contamination-free environment for optimum car spray painting for Melbourne & Peninsula fussy car owners!
Pick-Up & Delivery
Garage12 will pick up &/or deliver your vehicle no matter where you are in Victoria. We can also assist with interstate vehicle pick up & delivery requirements, providing a professional & stress-free door-to-door service. *Conditions apply.
About Garage12
As an Active Director of Garage12, I have more than 35 years' experience in the Smash Repair Industry.
I, with my staff at Garage12, know what the fussiest of classic, hot-rod & muscle car enthusiasts look for when it comes to perfecting the restoration of their pride and joy, with a lifetime warranty!
Tony Morphett
Follow Garage12 for the Latest
Your Classic Car Workshop
Ready to schedule a visit? Not sure what you and your classic car needs?